Colour Blind In 9m2 is an olfactive installation using lavender, one of the most emblematic and historical ingredients in traditional perfumery. During the exhibition the complete range of Heeley perfumes will be presented in a dedicated space.
6 – 26 September 2012
Joyce Gallery, 168–173 Galerie de Valois, Jardin du Palais Royal, 75001 Paris
Tuesday – Saturday: 2.30 am – 6.30 pm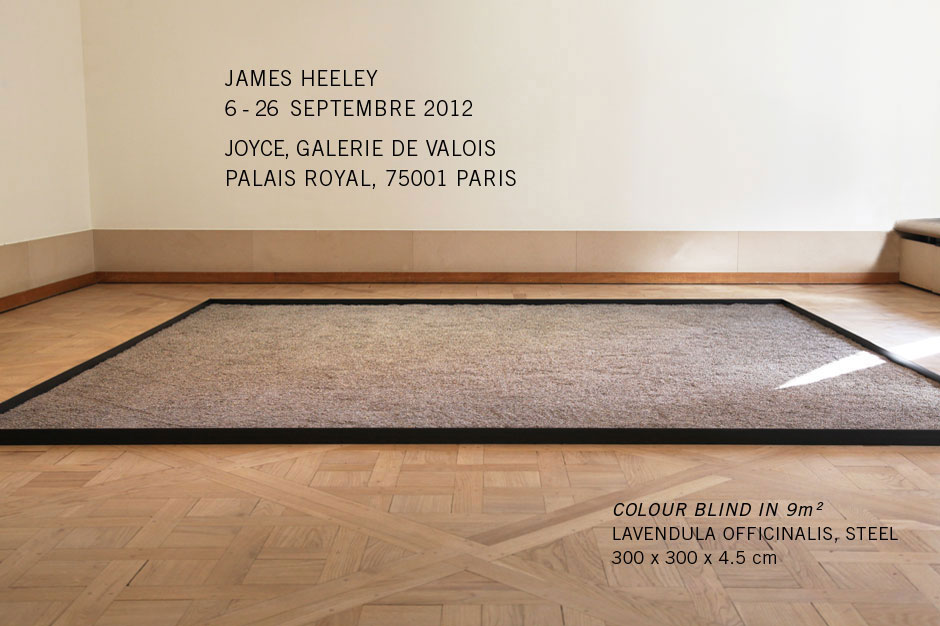 Colour Blind In 9m2. James Heeley 2012
Lavendula Officinalis, Steel
300 x 300 x 4.5 cm
Viewed from a distance and isolated from the gallery space, the 9m2 square, unremarkable grey patch on the floor is difficult to identify. At first, the work might be interpreted by the viewer as a number of possibilities; a wool rug or a surface of rough concrete, gravel or grey clay. Whatever it might appear to be from the outset, we are drawn into the installation by its familiar scent. It is our sense of smell that enables us to view the work and identify the material that is only recognizable from a relatively short distance. We in fact smell the work well before we are able to see it in detail and perceive its true color.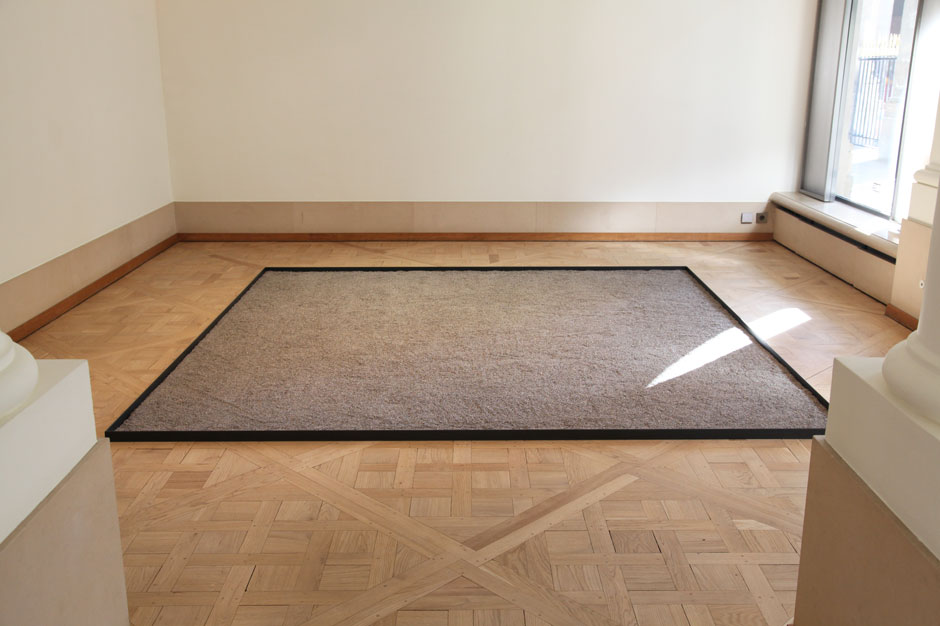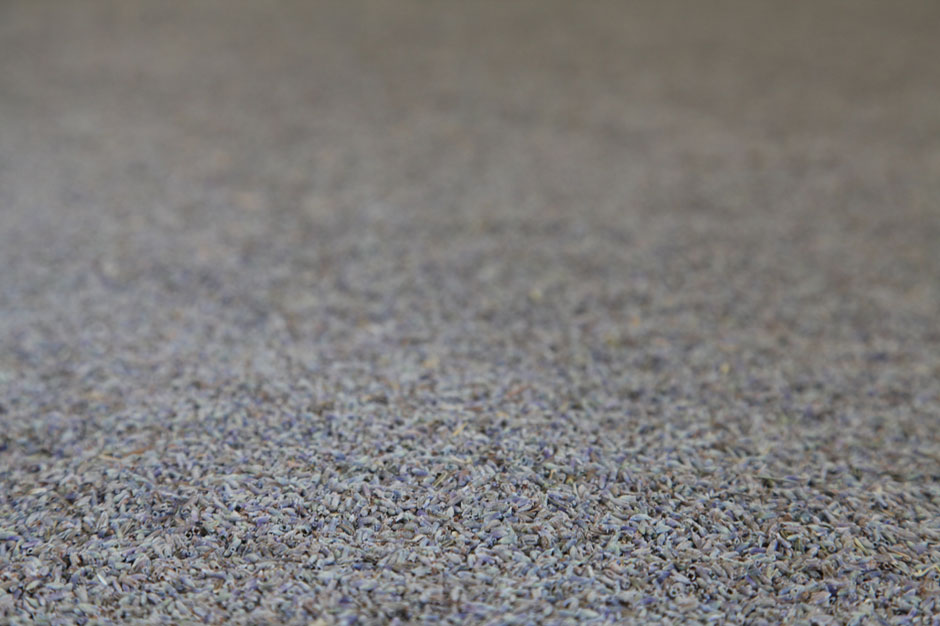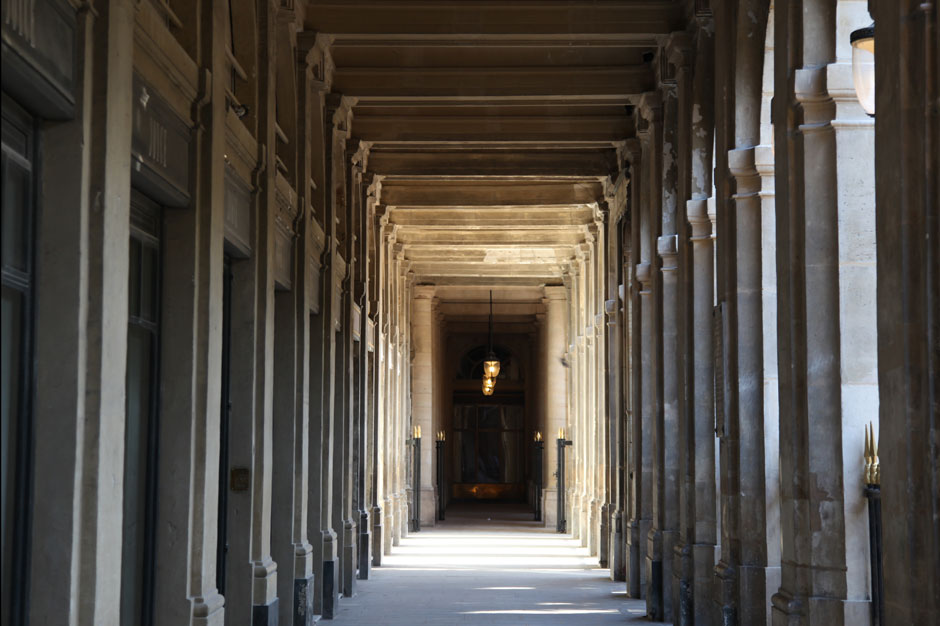 Entrance to Joyce Gallery, 168 – 173 Galerie de Valois, Jardin du Palais Royal